One trend I absolutely adore right now is short wedding dresses! I'll be wearing a long gown (that I fell in luuuuurve with upon trying on), but I really love some of the styles that are popular right now.
On this Maggie Sottero (style: Isadora Ann) I love the combination of lace and beading. And the sweetheart neckline just MAKES this dress!!
I love the details of this dress from Anne Barge (style: Farrell), from the differentiated hemline to the bow at the waistline.
This Ramona Keveza is also lovely, with the satin belt offsetting the lace of the skirt. If I ordered a one-shoulder dress, though, I'd be worried that I'd hate the one-shoulder look by the time my wedding finally rolls around!
I can especially appreciate this short dress by Elizabeth Fillmore, as it is an improvement on the longer version!
A cute offering from Alfred Angelo (style 2162). Who knew you could do "pick-ups" on a short dress? Or at least I think those are what those are called (my Say Yes to the Dress knowledge is not as good as it used to be!)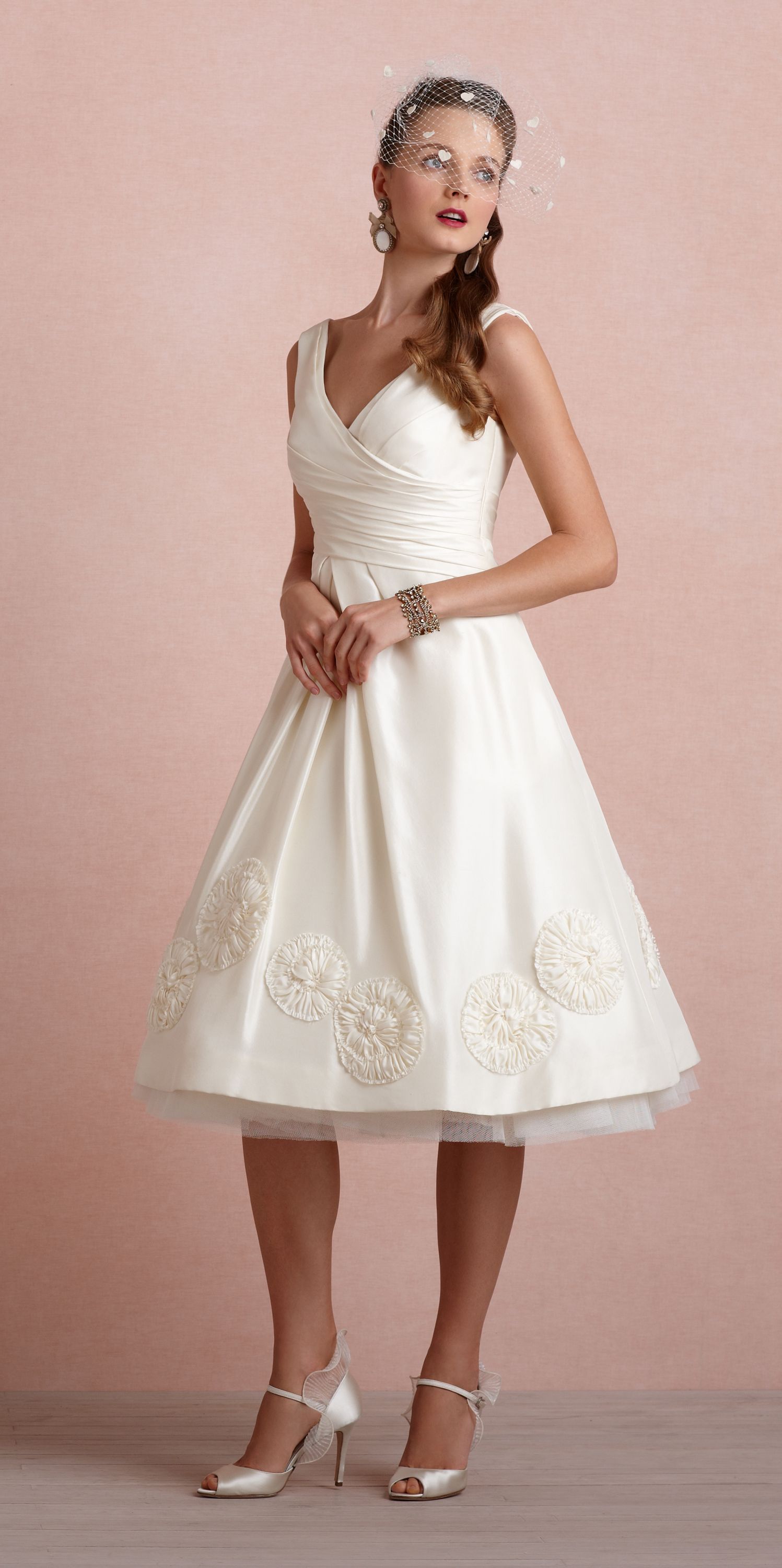 Yeaaaah....I'm kind of partial to A-line dresses with big skirts! (though not so much to big feathery looking things on your head. Unless you're SJP rocking a bird.)
Another Alfred Angelo dress - I love the details from the skirt to the bodice, complete with the satin around the waist. So much to look at!
Would you or have you chosen a short dress for your wedding? Do you love or hate the trend?