You might recall that my three ladies are wearing a gorgeous Bill Levkoff dress, which will be in plum:
As a bridesmaid veteran, I want to keep things as simple as possible for my bridesmaids, and I'm not too worried about everything being perfectly matching. With the dresses being a rich, dark purple, I think silver shoes will go perfectly with the dress. Some options I like:
Ha, wouldn't you know everything I liked was peeptoe? As my girls live in Massachusetts, Ohio, and New York, I'm going to let them each pick their own shoe as long as it is a heel of some type (I just don't think flats will work with the dress), and in silver. Of course, looking at all those shoes started making me re-think my shoes:
But of course, right? I'll probably go back and forth on my shoes until my wedding dress comes in and I actually put them next to one another. But since I have a custom hem coming, I'm guessing 4 inch heels won't work for my dress - which is a good thing, as they won't really work for my feet, either!
In addition to shoes, I've also been debating getting my girls matching jewelry for the wedding. Since everyone will have their hair done (in a style of their choosing), I'm thinking it would contribute to the polished look for everyone to wear the same jewelry too. Here's what I've been loving on Etsy lately: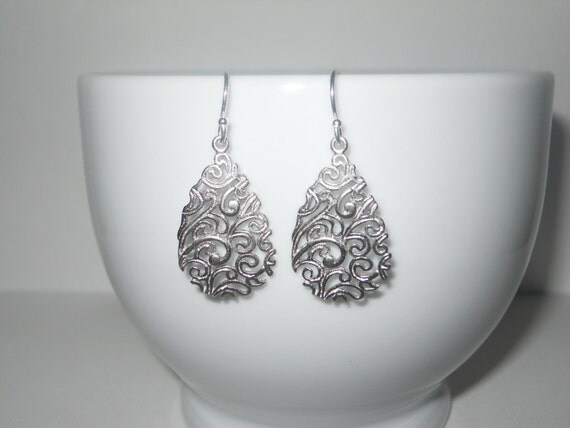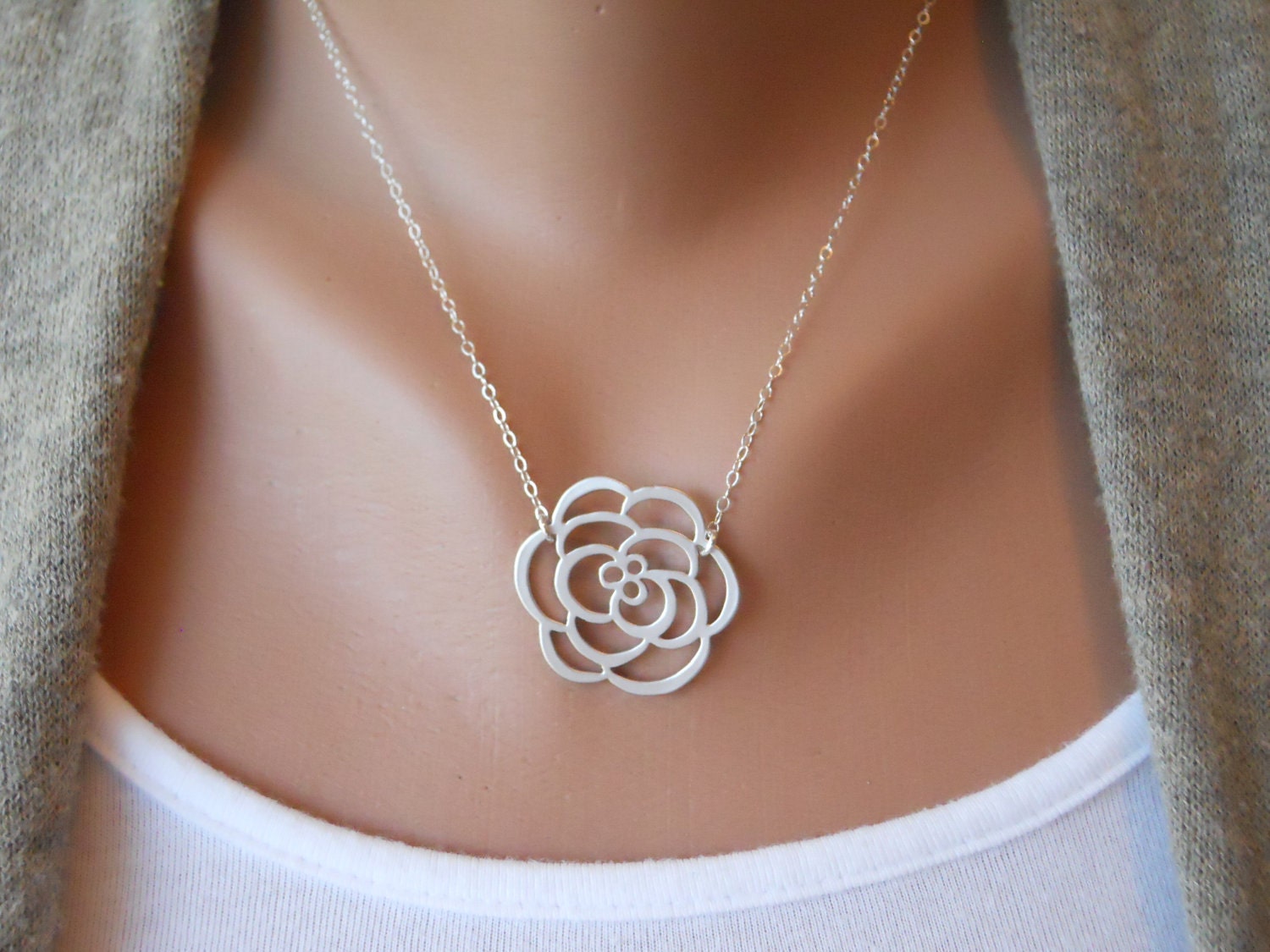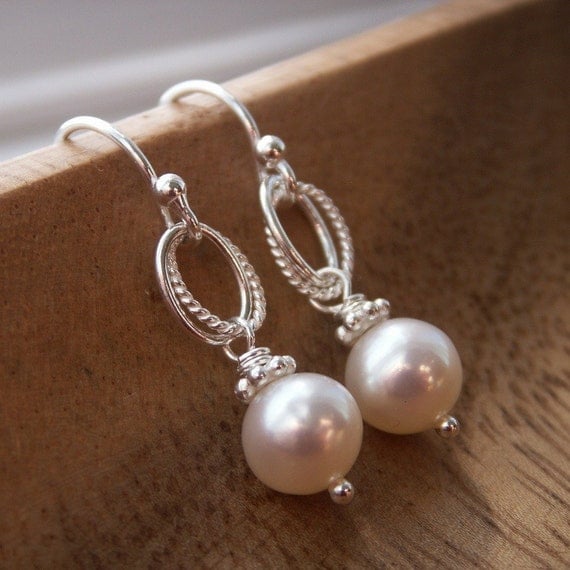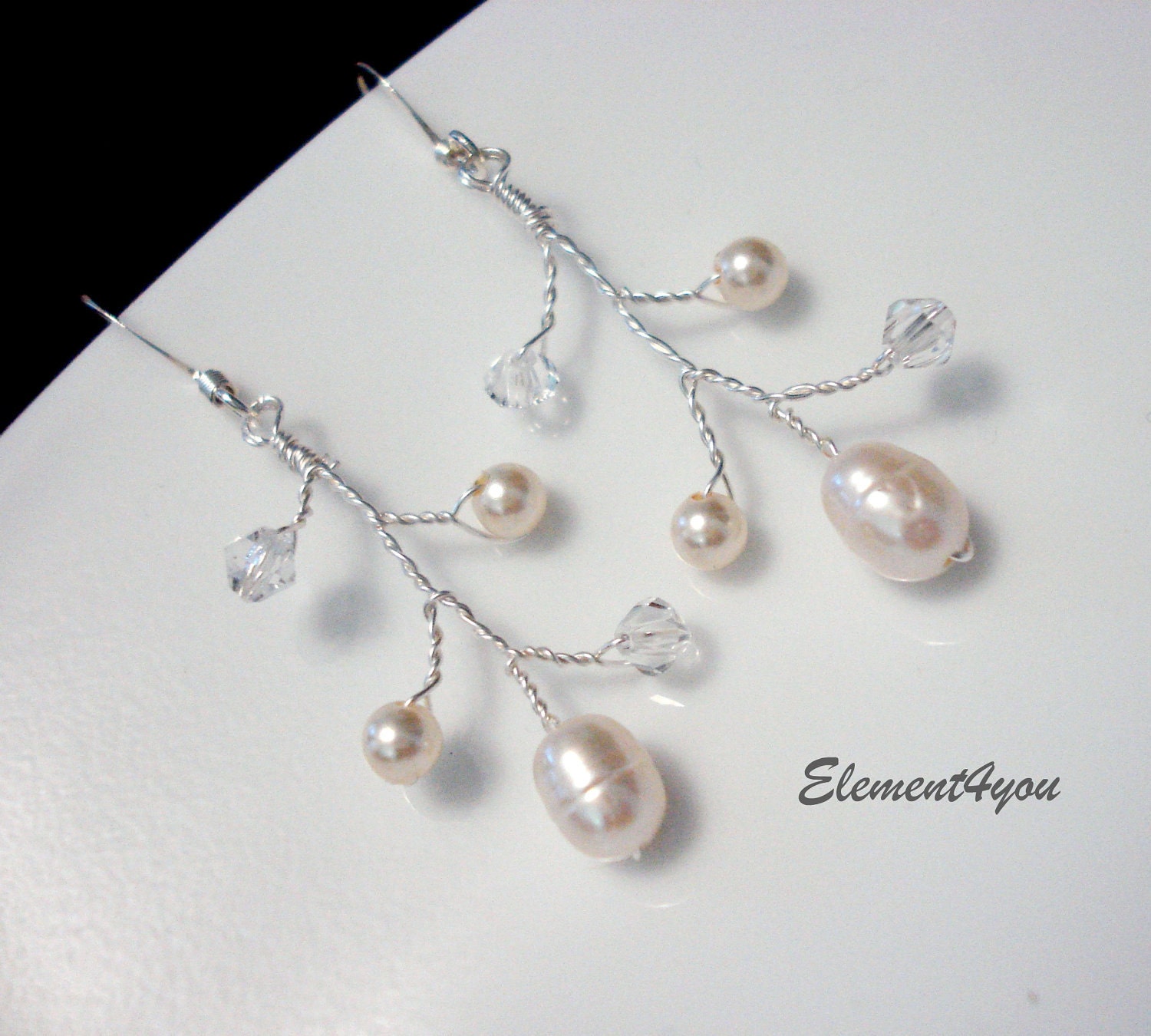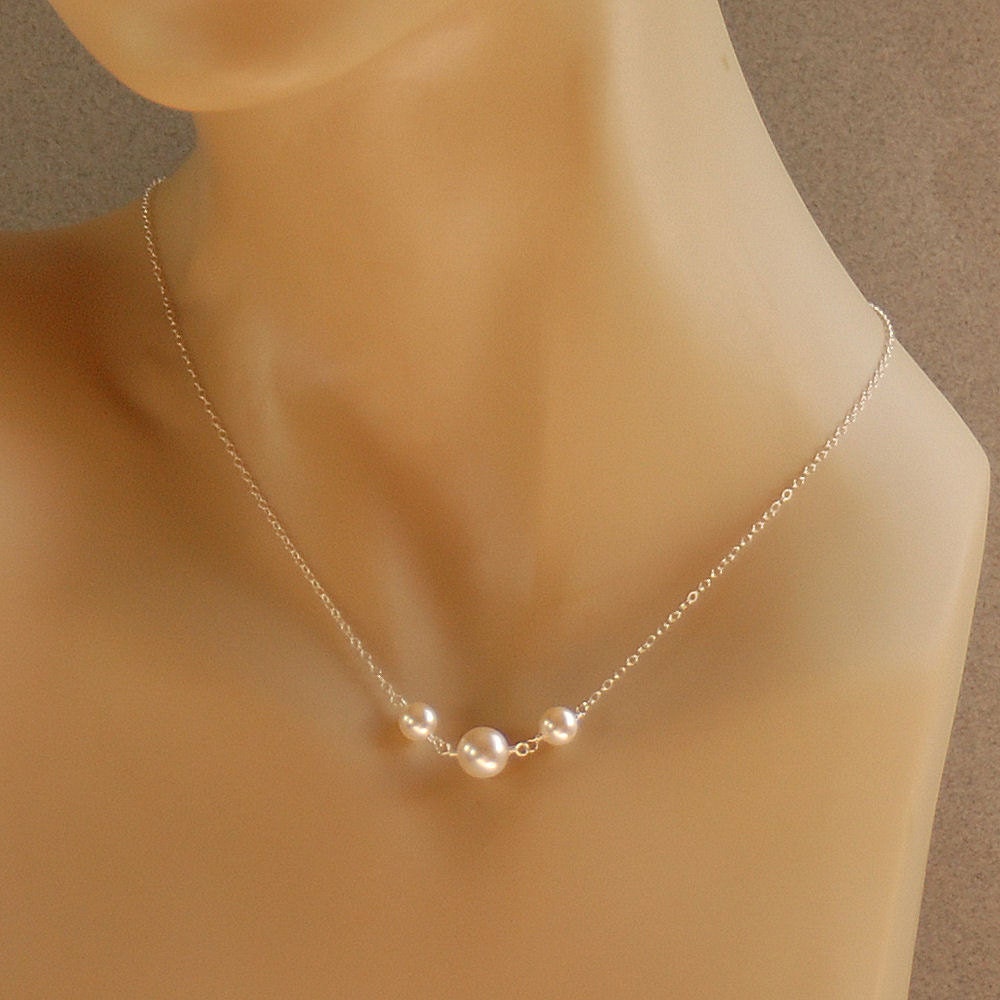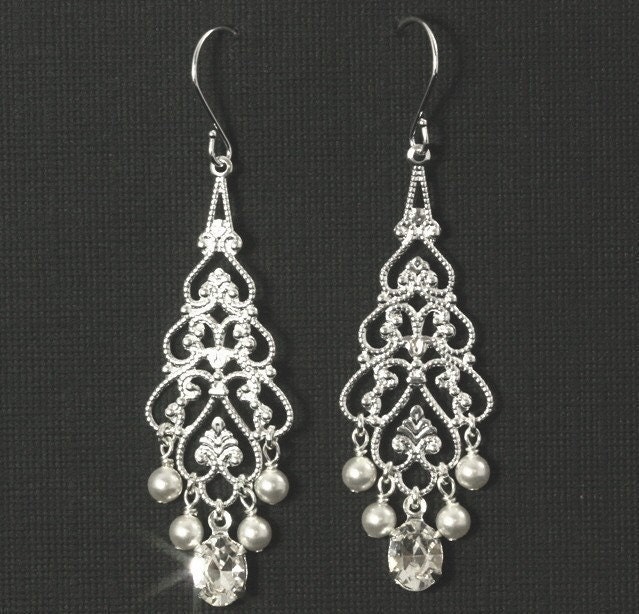 I figure if I end up choosing jewelry, I'll either go with simpler earrings and a necklace, or more statement earrings like that last pair. What do you think?
How are you accessorizing your bridesmaids?