Another item which has popped up on Scary Spreadsheet lately is buying a guestbook. There are a lot of guestbook options out there these days…gone are the days of the regular book with a nice cover!
Not that I mind. I wonder how many married folks ever look at their guestbook after the wedding?
Today, however, you can have guests sign a poster or canvas that you can then hang up in your home:
Or you can have your guests create a tree, or group of balloons using their fingerprints: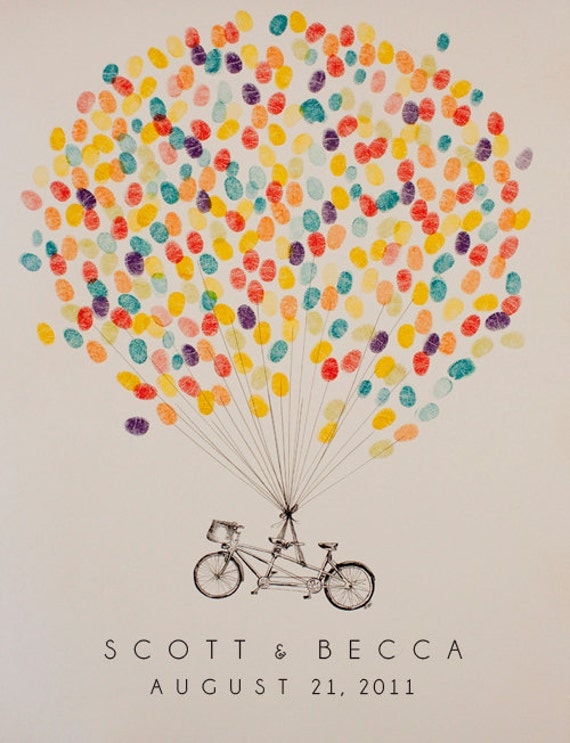 Or sign something more functional, like a platter or serving tray:
I also like that you can create a signable photo album – leaving pages for guests to sign, but interspersed with pictures of you and your fiancee.
The options are endless! Right now, I think we're leaning towards something that we can display in our house - perhaps a poster or canvas that we have guests sign. What's your favorite type of guestbook?