Forget the lame-o card box...why didn't I think of this?! I looooove it!!!!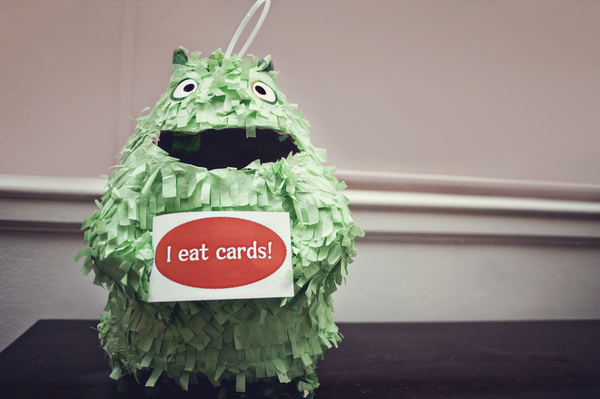 Sadly, I didn't find this myself...I found it on Weddingbee. But so very cute, and it makes me laugh. And watch out...I am now a woman on a mission to incorporate pinatas into the wedding day!! Good thing the Groom doesn't read the blog, huh?
I also noticed I now have 30 followers!! YAY!! If you're a new reader, WELCOME! And if you're an old reader, thank you for continuing to read! If you also blog, feel free to leave me a comment with your blog address and I will be sure to stop by!