Once I wrapped up the honeymoon recaps, I realized I still have some "wisdom" to pass on about traveling abroad!
In no particular order, here are my general thoughts on planning a trip to Paris and Rome (I have more city-specific advice below):
- Pre-plan day trips: while we didn't do any day trips outside of Paris or Rome, I'd recommend planning these types of excursions in advance. We ran into a few families trying to figure out how to get to Versailles while on the Paris Metro - where everything is in French and finding information or ticket booths wasn't the easiest thing (we bought all of our Metro tickets from machines).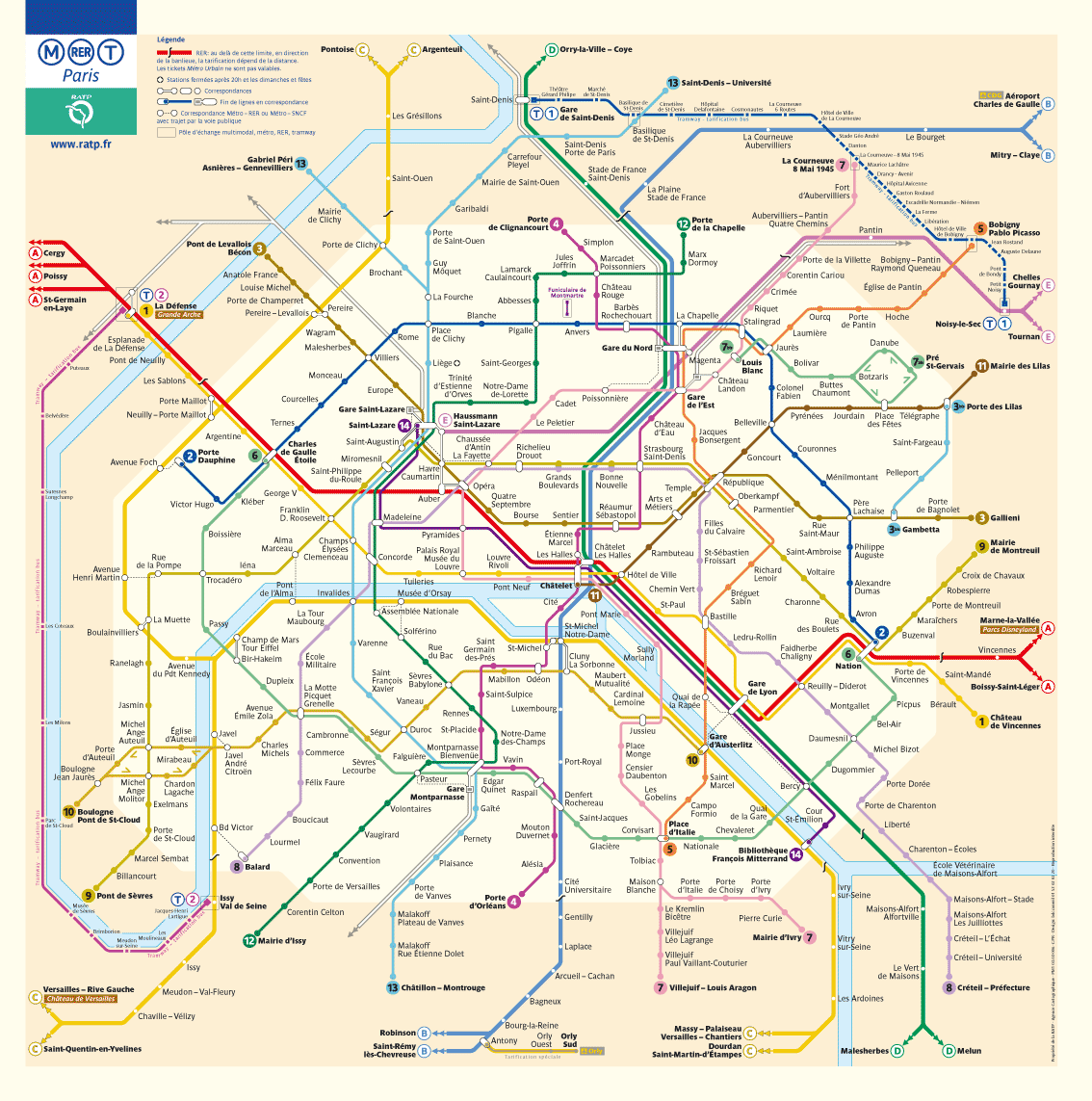 Compared to Boston's public transportation system...this was a bit more complicated!

- Guidebooks: We used Rick Steves and Time Out. I liked the Time Out maps more than the ones in Rick Steves, although I found Rick's book to be a lot more informative than Time Out. Also, I highly recommend searching around until you find city-specific books. While I had Rick Steves Paris, I could only find Rick Steves Italy instead of Rick Steves Rome, and I think our visit could have been enhanced by a more comprehensive Rome guidebook.
- Unplug and turn it off!! We really enjoyed being 100% disconnected on our honeymoon - no phones, no email, no Facebook, no Words with Friends. It made us enjoy our time together all the more, and kept us "in the moment."
- Bring more than one converter. I'll admit it's been quite a while since I spent time abroad and had to use a converter, so we only brought one. But each night we were trying to charge 3-4 camera batteries, in addition to iPods and other electronics...so I'd definitely bring more than one! Also, try and figure out if your electronics are compatible with the converter before you leave...my flat iron died a sad, shorted-out death in Paris, making for bad hair the rest of the trip!
- Pack layers. Unless you're 100% confident in the forecast for your vacation, chances are you won't mind bringing along an extra sweater or long-sleeved shirt. Both Paris and Rome were a bit cooler than we expected, and I was SO sick of wearing the same two long-sleeved options I brought along.
- Don't forget to leave some space for souvenirs!
- Best last-minute purchases before we left: pocket French-English and Italian-English dictionaries. If anything, we used these to decipher signs and menus, and Gene kept them handy in his pocket! Also, we bought a digital scale for our luggage to ensure that we wouldn't be paying any overage fees for our checked bags.
ADVICE FOR PARIS:
- If there's something you're dying to do, make sure it's item #1 on that day's itinerary! I'm still bummed I missed out on visiting the Notre Dame tower.
- Paris is big and things are spread out. Plan on using the Metro!
- If you're hitting the Louvre, use the ticket machines in the Pyramid entrance. There's NO reason to wait in that giant line for tickets from the ticket booth - you can get the same ticket from a machine!
- Try and see sights lit up at night. I love the sparkle lights on the Eiffel Tower, and think the Arc de Triomphe is even better at night.
ADVICE FOR ROME:
- GO EARLY. This applies to the Vatican (where I think there is never an off-season) and sights like the Colosseum, where lines start before it even opens.
- Rome is truly a walkable city. Bring comfortable shoes - it's an old city, so there's lots of cobblestones! Also, the Metro in comparison to Paris is laughable. If you use transit, you'll probably find the buses are more convenient than the Metro.
- Don't eat right on the touristy squares - find restaurants/cafes on the side streets. And don't buy bottled water (well, buy it once to get your bottle that you refill!) - there are public fountains everywhere, and the water was always cold.
- The Vatican: book a guided tour through their website. Your guide will be fantastic - we spent almost 4 hours with ours, going through the Museums, Sistine Chapel, and St. Peter's. And doing these museums without a guide? Good luck to you. Also, sharpen your elbows and be prepared for oppressive crowds.
- Roma Pass - this is great if you have a planned itinary where you'll utilize the free admissions and the discounts to make up for the cost (35 Euro) - otherwise, just pay as you go. We didn't get our money back on these - while I had the peace of mind that if we needed to use transit, we could do so for free - but we never did, because we ended up walking. The pass did come with the best map of Rome, however.
Feel free to comment if you think I missed anything, I'd love to hear your tips! Or if you have any questions or want more specific advice, just let me know!!